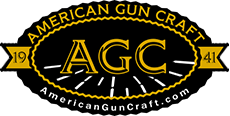 affiliate program
Drive traffic from your website or social media to AGC & make money! 
You'll earn a commission on every purchase made by customers you refer.
How to get Started
Apply to AvantLink by completing the affiliate program application.
Once approved, post the ads on your site.
Send customers to AmericanGunCraft.com through your links and you will be paid for completed sales via AvantLink.
Track your clicks and commissions through AvantLink interface.
Program Details
We offer 10% commission on all sales.

First-time purchaser commissions starting at 15% on first purchase

A cookie life of 30 days

Affiliate Tools offered by Avantlink cover everything from Banner Ads to Datafeeds and more!
What is AvantLink?
We've partnered with AvantLink, the leader in Affiliate Marketing technology, to off you a robust set of affiliate tools free of charge, and the best support in the business. AvantLink's technology with help you maintain accurate campaign information, and work more efficiently.
APPLY NOW to our affiliate program.